Experience the Charm of Goa as a Wedding Destination
Imagine the ideal wedding location - a sun-soaked beach with soft waves breaking in the backdrop and a bohemian mood in the air. Look no further than Goa, India's crown jewel and a fantastic wedding location that guarantees an outstanding wedding experience. Let's take you on a trip through the attraction of Goa as a wedding destination, revealing its stunning landscapes, different venues, dynamic culture, and all you need to arrange a wedding that will captivate you and your guests.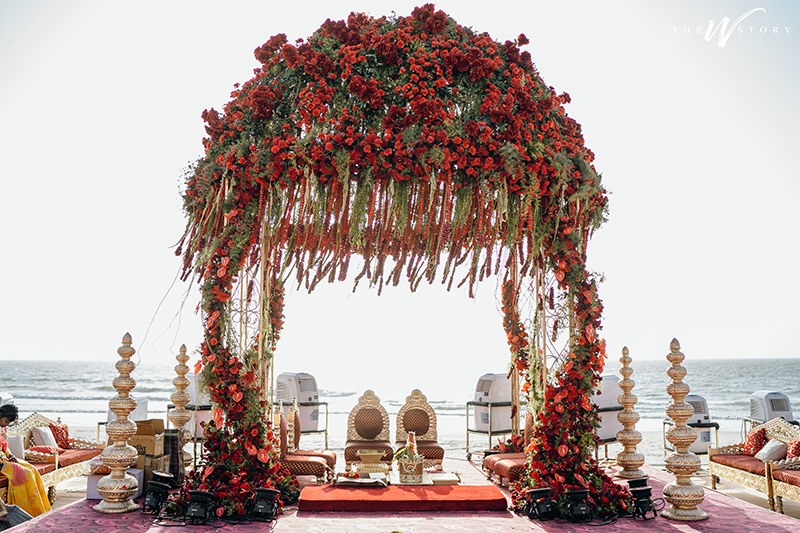 Beachside Bliss:
Immerse yourself in the romantic atmosphere of Goa's beautiful beaches, where sun-kissed sands and turquoise waters create the setting for a romantic wedding ceremony. From renowned destinations such as Baga and Calangute to isolated havens such as Morjim and Palolem, Goa's beaches provide a beautiful background that will make your vows even more memorable.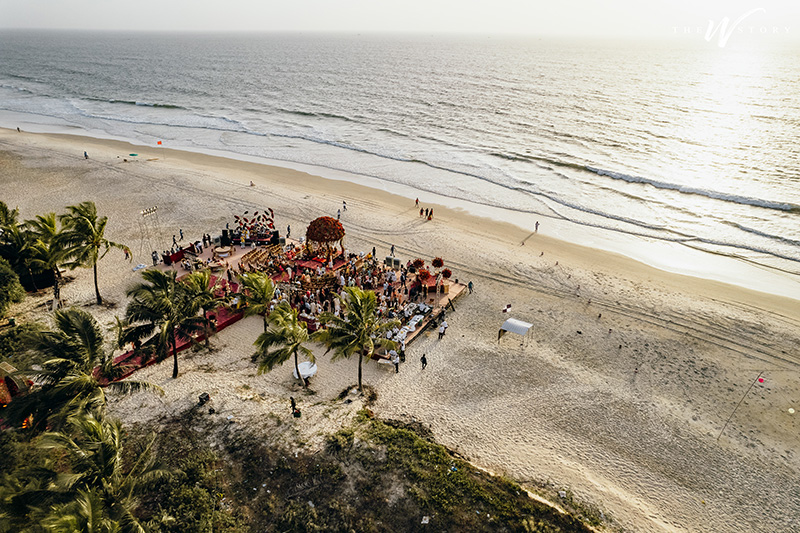 Enchanting Venues:
Goa has an abundance of wedding venues to suit every taste and style. Whether you choose a magnificent beachside resort, a lovely boutique hotel, a historic palace, or a traditional Goan "havelock," you'll find the ideal location for your dream wedding in Goa. The venues in Goa mix in flawlessly with the natural beauty of the island, guaranteeing that your celebration is nothing short of breathtaking.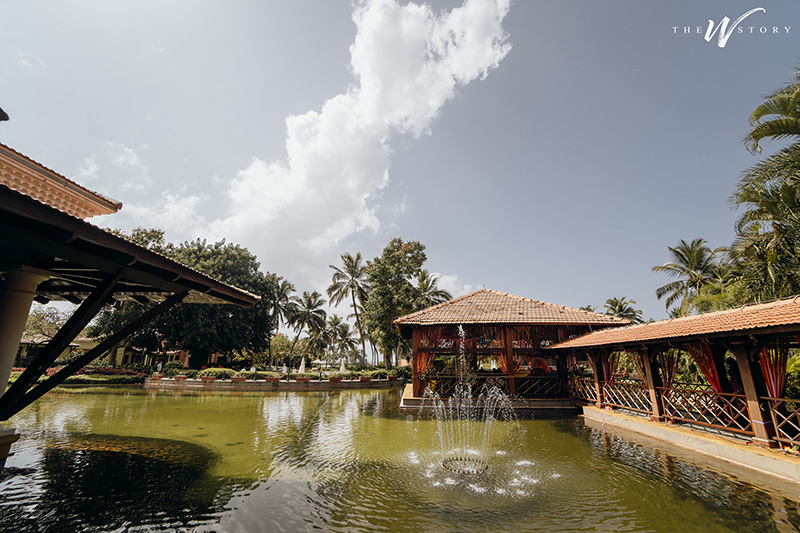 Embracing the Bohemian Spirit:
Let Goa's bohemian flair infuse your wedding with freedom and excitement. Accept the brilliant colours, laid-back mood, and unusual aspects inspired by Goa's hippy culture. Bohemian décor, flower arrangements brimming with tropical blossoms, and items that represent your adventurous side should all be included. Goa invites you to deviate from tradition and plan a wedding that is uniquely yours.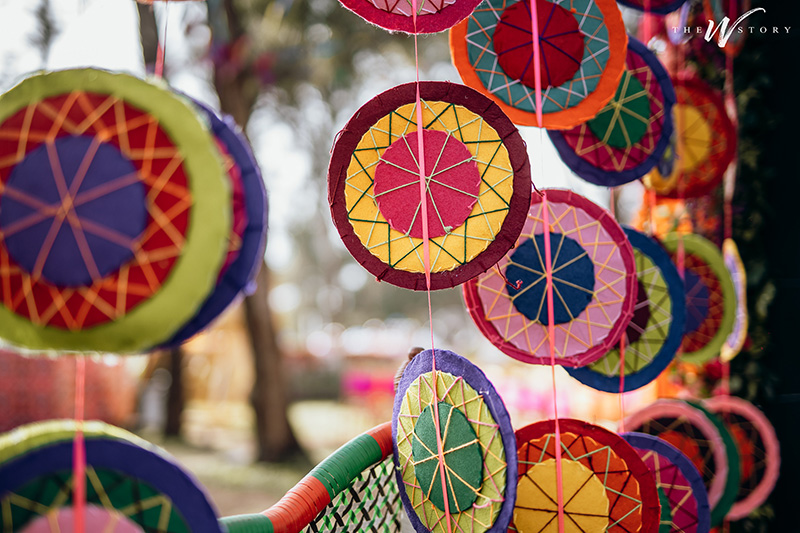 Fusion of Cultures:
Goa's long history as a Portuguese colony gives its culture and architecture a distinct flavour. Incorporate aspects from both Indian and Portuguese cultures into your wedding to celebrate the mix of Indian and Portuguese influences. Vows can be exchanged in a gorgeous Goan church for a traditional Catholic service, or in vibrant Indian clothing for a traditional Indian flamboyant celebration. Goa has the ideal combination of customs, allowing you to plan a wedding honouring your love and unique background.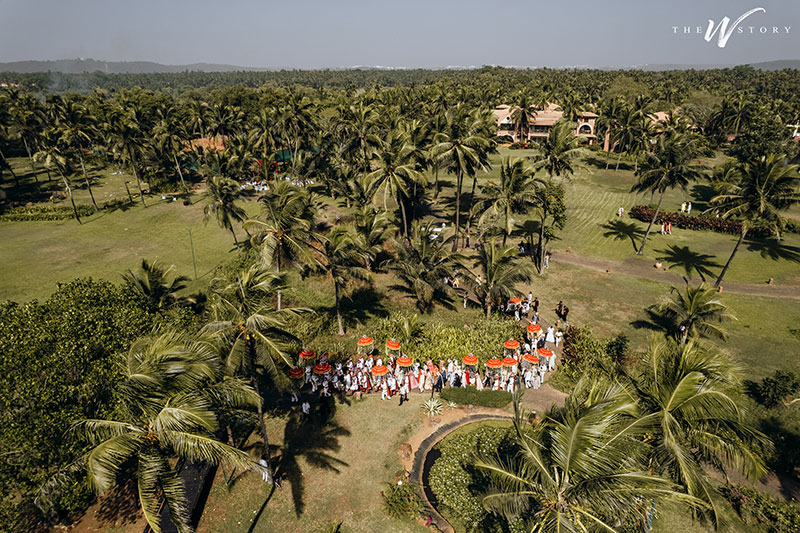 Gastronomic Delights:
Refresh your taste buds for a flavorful gourmet tour across Goa's cuisine. Delight your visitors with a feast of Goan delights such as fresh seafood curries, zesty prawn balcho, creamy sorpotel, and exquisite bebinca. Incorporate the fragrant spices and unique ingredients of Goan cuisine into your wedding meal for a tantalising experience that will be remembered long after the festivities are over.
Pre and Post-Wedding Adventures:
Make the most of your time in Goa by participating in pre and post-wedding adventures that will astound both you and your guests. Explore the stunning Dudhsagar Falls, stroll through scented spice farms, or take a romantic sunset boat along the tranquil Mandovi River. Goa has a plethora of activities and sights that can transform your wedding into an amazing holiday.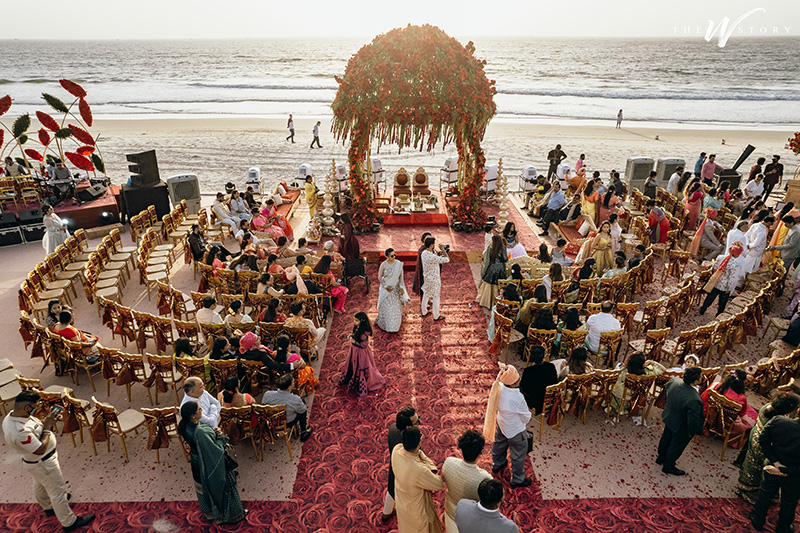 Warm Goan Hospitality:
Enjoy the warmth and hospitality for which Goa is famous. The welcoming inhabitants, known as Goans, will make you and your guests feel at home. Goans will guarantee that your wedding planning adventure is stress-free and flawless, from wedding planners and suppliers to service providers. Their genuine concern and attention to detail will ensure that your big day is genuinely unforgettable.
Goa is the ideal wedding location, with its gorgeous beaches, vibrant culture, and bohemian charm. Its beautiful settings, cultural mix, tantalising cuisine, and friendly hospitality create a spectacular atmosphere. Whether you choose a seaside paradise, a bohemian fiesta, or a peaceful blend of traditions, Goa will make your fantasy a reality. Allow Goa to enchant you and go on a journey of love and celebration in this magnificent place.
Trust DreamzKrraft to manage your big day to perfection. The DreamzKrraft team is committed to giving the finest of everything to its clients, from vendors to artists. Contact the DreamzKrraft team and let us work our magic.